6
Best Binocular Repair Services Near Me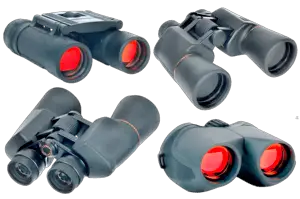 So, You need to repair or service your binoculars. You are finding the right place to get your beloved friend get going again.
We are delighted to ascertain that you are in the right place. We have compiled a comprehensive list of binocular repair shops and services near you. First, Let me try to answer some fundamental questions.
Can Binoculars Be Fixed With Ease?
Yes, in most cases binoculars can be fixed with ease. Sometimes it could be a DIY job like binoculars getting out of focus or Double vision Problems.
Check our tutorial about how to fix double vision in binoculars.
When You Need to Go for Fixing your Pair of Binoculars
Sometimes a minor scratch on your instrument can disturb you however, our advice is to look for the performance itself. A minor scratch on the body and you run to the service centre, that's not a good idea.
If a performance issue arises then it's time to look for a trusted repair service centre.
Mostly it's prisms that out of alignment. So collimation issues are the biggest source of concern.
In Cheaper binoculars, the prisms are glued in position (can't be fixed) and really old high-quality binoculars usually also have mould issues on lenses and prisms.
Related Reads:
How To Fix Double Vision in Binocular
Cost to Repair a Pair of Binoculars?
Sometimes binoculars are not easy to work on. They can be cheap or dear depending on whether they need to be opened for a major issue or you just need them getting serviced for minor issues (like cleaning services)
Old binoculars fixing could sometimes be not worth it.
Sometimes, you think you could part away with your old friend or, have got a high estimate for your binoculars repair, it might be a good idea to check out a new pair. That would be a good return on investment in the long run.
Check out our Best Binoculars section Below-
Binocular Repair Services By Brands
Vortex Binoculars Repair
Vortex has a lifetime warranty on all their products and will fix it no matter how broken it is. Last year I broke my pair of Vortex binoculars and I sent them in to be repaired. They came back in a couple of weeks as good as new.
Vortex binoculars are covered by the VIP Warranty are repaired or replaced without charge. If the required repair work is not covered under warranty, they will contact you before starting any repairs.
They have a Service Request Form. to be filled. Then shipping needs to be done to the below address.
Address:
Vortex Optics
Attn: VIP Warranty
One Vortex Drive
Barneveld, WI 53507
More Detail on website-https://vortexoptics.com/service-request#opticsreturns
Nikon Binoculars Repair
With both mail-in and in-person service available, their expert technicians provide diagnostics, maintenance, warranty, and repairs for nearly all Nikon products.
Website link-https://repair.nikonusa.com/en/ProductEntry
Bushnell Binoculars Repair
They claim to stand behind their products and repair them at no cost to you. If they can't repair it then it will be replaced with a product of equal or better value. The warranties are transferrable.
Bushnell binoculars carry a warranty of 20 years
USA Address:
Bushnell Holdings, Inc.
Attn.: Repairs
9200 Cody
Overland Park, Kansas
662214
Canada Address:
Bushnell Holdings, Inc.
Attn.: Repairs
140 Great Gulf Drive, Unit B
Vaughan, Ontario L4K5W1
Canada
Website Link-https://service.bushnell.com/s/
Zeiss Binoculars Repair
You have to ship the product to Zeiss. They will cover the cost to ship the repaired or replaced product back to you. Repair service to be initiated on www.zeiss.com/us/service.
You can also call ZEISS Sports Optics Customer Service at 1-800-441-3005.
Website Link:https://www.zeiss.com/consumer-products/int/service/repairs/binoculars.html
Swarovski Binocular Repair
They offer a fully transferable Limited Lifetime Warranty against factory defects. Keep the serial number handy for your optic and then call.
You can request a service order online or by phone at 800-426-3089 prompt 2, provide the model, serial number, and what the issue is you are experiencing, along with the owner`s name, contact, and shipping information.
Address for USA:-
Swarovski Digital Business USA Inc.
Attn: SOP Returns
2 Slater Road
Cranston RI 02920
USA
Address For Canada:
Schenker of Canada
(For SCO)
3210 Airway Drive,
Doors 1 – 10
Mississauga, Ontario.
Canada
L4V 1Y6
Address for Europe:
MS Direct Austria GmbH
c/o SOP.com returns
Scheibenstrasse 3
AT-6923 Lauterach
Website:https://www.swarovskioptik.com/us/en/hunting/service/returns-and-repairs
Steiner Binoculars Repair
This information must be included to complete the case. Please provide: Keep Date of Manufacture, Serial number handy
Repairs are done at their US facility and are currently averaging a 4-6 week turnaround.
Website: https://www.steiner-optics.com/repair-info( For US and Canadian Customers)
For other Countries-www.Steiner.de
They have also a parts section where Many parts for Steiner products can be found
Visit www.steinerpartsdirect.com or call 772-325-1515, ext 1
Pentax Repair Services
You can contact them at https://www.precisioncamera.com/Ricoh/ for repairs and related services.
Repair Shipping Address:
Precision Camera
7 Anngina Drive
Enfield, CT 06082
Check This link below for More Details on Out Of Warranty Repair
World Wide Listing For Pentax Repairs
Celestron Binoculars Repair
They Need Return Authorization Number (RA/RMA number) for returns or replacement.
Requesting an RMA no is easy as it requires you to call Celestron Technical Support at 1-800-421-9649 or click here to fill out their contact form.
More Info-https://www.celestron.com/pages/technical-support
Viking Binoculars Repair
For repairs, you fill in their repair form, pack it carefully and send your binoculars to:
Repair Department
Viking Optical Ltd
Blyth Road
Halesworth
Suffolk  IP19 8EN
On receipt, they will examine it and send you an estimate for what needs to be done.  Please ensure you have completed and enclosed the repair form in case they need to contact you regarding your product.
You can contact them for re-alignment and overhaul charges.
Call on 01986 875315
e-mail- [email protected]
Opticron Binoculars Repairs
Well, They seem to have a good track record in servicing the binoculars under warranty.
For the UK and EU-based customers, they run a dedicated Service Centre for all equipment. The centre is based at their Head Office in Luton, Bedfordshire.
Please pack the equipment for repair, carefully and ship it to the below address. Don't forget to mark the parcel as  Service Dept.
Address: Opticron, Unit 21, Titan Court, Laporte Way, Luton, Bedfordshire, LU4 8EF, UK
Link: https://www.opticron.eu/ukhtml/Pages/service_and_repair.htm
Vanguard Binoculars Repair
You can contact the customer care by filling the repair format below link
Web link:-https://www.vanguardworld.com/pages/service-and-repair
Leica Binoculars Repair
You can Call Leica directly. They are highly established and helpful. I sent them my friends 2 years binos for repair. They not only fixed them but called me with updates on their progress.
Please package your equipment carefully and send it via an insured carrier to
Leica Camera Inc.
1 Pearl Court, Unit A
Allendale, NJ 07401
USA
service phone 201-995-0051
parts phone 201-995-0051
E-Mail: [email protected]
Canon Binoculars Repair & Service
They have expert technicians and highly equipped facilities for repair and regular maintenance.
Get More Service and Repair Info Here: https://www.usa.canon.com/internet/portal/us/home/support/service-repair
Binocular Repair Centres in the US
Company Name- SUDDARTH OPTICAL REPAIR
They are Oklahoma based company. You have to contact them and tell them the issue. They go over any problems with your glass and will typically give a quote based on the issues, description, and model.
Package your binoculars (shipping address listed below) and be sure to include your contact info, price quote, and issues with the glass before shipping.
Address:-U.S. 918.652.3386
Ship: 1408 Briarwood Ln. Henryetta, OK. 74437
Email: [email protected]
Payment: Visa, MasterCard, Discover, and Paypal.
More info-https://suddarthoptical.com/
You can use their services even if you are located in Denver, Maryland, Safco, Newyork, California, or any other MaJor US cities
Most of the major non-branded optical repair centres across the US (like oberwork) have partnered with Suddharth Optical Repair for out of warranty services.
Binocular Repair Seattle and San Francisco Bay Area
You can contact Suddarth Optical Repair | Henryetta, OK
Phone: 918-652-3386
Email:[email protected]
Website: https://suddarthoptical.com/
Another Seattle based Company is cloud break optics could help in getting your binoculars repaired.
Call: 206-327-9826
Email: [email protected]
Hours:
Curbside Pickup: Mon-Fri: 10am to 3pm
Phone/Email Support: Mon-Fri 10am to 5pm
2821 NW Market ST, STE G
Seattle, WA 98107
Binocular Repair Services in San Diego
Baker Marine is one such company based in San Diego. They have services related to general binocular repair, stabilized binocular repair. They cater to antique binoculars also.
Contact them for additional information about your repairs and other related services.
Address: 2425 Shelter Island Dr, San Diego, CA 92106, USA
(619) 222-8096
(619 222-9713 fax
Website: https://www.bakermarineusa.com/
Binocular Repair Services in California
Company Name: Mountain optics
Contact info-
1-877-756-2466
(406)-857-2354
Address:
105 CopperWood Way Unit/Suit G, Oceanside, CA.
For more info visit their website: www.MountainOptics.com
Binocular Repair Services in the UK
Company Name- York Camera Mart
York Camera Mart Limited is a British Company registered in England. Their contact telephone number is 01904 642491 contact can be made by using the form on this site or by using the general email: [email protected]
18 Church Street
York
YO1 8BE
01904 642491
[email protected]
website-https://yorkcameramart.co.uk/services/repairs-servicing/
2. Company Name- OptRep
Optrep Optical Repairs operates from a well-equipped, modern workshop located on the South Coast of England. They claim to have over 55 years of experience and have the expertise to repair a large range of optical instruments. The Technical Director of Optrep, Tony Kay, is a trained engineer.
Address: OPTREP
16, Wheatfield Road, Selsey
West Sussex, PO20 0NY, United Kingdom
Telephone: 01243 601 365
[email protected]
Website- https://www.opticalrepairs.com/
3.You can also check Richard's Website: http://www.actionoptics.co.uk/
Action Optics
18 Butts Ash Gardens, Hythe
Southampton
Hampshire
SO45 3BL
Phone: 02380 842801
Mobile: 079 77 88 1482
Binocular Repair Services in Australia
Company Name -Astronomy Alive
Astronomy Alive Can provide quality repairs reasonably priced. They are based in Australia, 100% Australian-owned and operated.
They work from the large metropolitan Melbourne Showroom & Telescope Workshop located in the suburb of Sandringham.
Astronomy Alive is owned & managed by Cris Ellis who is well known in astronomy in Australia & globally.
Email: [email protected]
Address:
6B (rear) Howell Street,
Bentleigh, Vic., 3204
Australia
website-https://www.astronomyalive.com.au/
2. Another Company- optical Repairs
They have been offering a wide range of optical repairs for over 30 years. They claim to repair and overhaul a wide range of optical devices which include both vintage and more current types of riflescopes, binoculars.
They also claim to have customers from UK, Canada, USA, South Africa, New Zealand
Details-Malcolm Eames
Phone / Fax: (07) 3715 5603
Mobile: 0407 007 116
facebook.com/opticalrepairs
Address-Optical Repairs
PO Box 3344
Darra
QLD 4076
Australia.
Website https://opticalrepairs.com.au/repair-form/
3. Company Name-Optics Central
They are offering only warranty repairs as of now. Please contact them on the website below for more details.
Website-https://www.opticscentral.com.au/
Binocular Repair Services in South Africa
1. Company Name – Future Specialist
They offer Binocular Repairs & Servicing throughout South Africa.
They claim to have experience of over 25 years in the technical repair industry.
Their staff members are amongst the best in South Africa and they claim to provide you with the best experience for your repairing services.
They claim to provide a state-of-the-art facility in Johannesburg, Gauteng, which is an entire dust-proof environment to ensure perfection every time.
Address- 135 daisy Street, Sandton, Johhanesberg
Email- [email protected]
More on Website- website-https://fdcs.web.za/
2. Company Name- Cameratek
They are another Authorized Repair Centre providing Under Warranty and Out of Warranty Repair Services across South Africa.
They have branches in both Johannesburg and Durban.
JOHANNESBURG BRANCH | RANDBURG
📍 226 Harry Sneech Road , Strijdom Park Randburg 2169.
📞 011 251 2400
Monday to Friday : 08:00 AM – 16:30 PM
Saturday: Closed
DURBAN BRANCH | LA LUCIA RIDGE
📍 1 Torsvale Crescent , La Lucia Office Estate, La Lucia Ridge ,Umhlanga, 4319. Office 3G
📞 031 566 6669
Monday to Friday: 08:00 AM -16:00 PM
Website Link-https://cameratek.co.za/pages/repair
Binocular Repair Services in Canada & Vancouver
Company Name- Markarian Optics
Owned by Harout Markarian managed by manager Bryce Tordiffe. They are both highly experienced and knowledgeable opticians
Address:
Markarian Fine Optics
1481 Kingsway
Vancouver British Columbia V5N 2R6
Canada
Email: [email protected]
Company Name: Camtex
They are established in 1979. They service and repair most of the company brand binoculars.
Address:  2382 Kingsway, Vancouver, B.C. V5R 5G9
Call: 604-734-0242
Email:  [email protected]
Website: http://www.camtexgroup.com/service/binocular-repair/
Another Company is Ontario Based
Address: Sun Camera Service
2150 Steeles Ave West
Unit 5
Concord, Ont. L4K 2Y7
905-669-6355
Website: http://suncameraservice.ca/contact-us.html
Conclusion
I hope, I have covered most of the major binocular repair service centers across the US and other parts of the world.
If you have found a reliable and trusted binocular repair service other than listed above please comment in the comment section below.