1
Swarovski Optik NL Pure 10×42 Binocular Review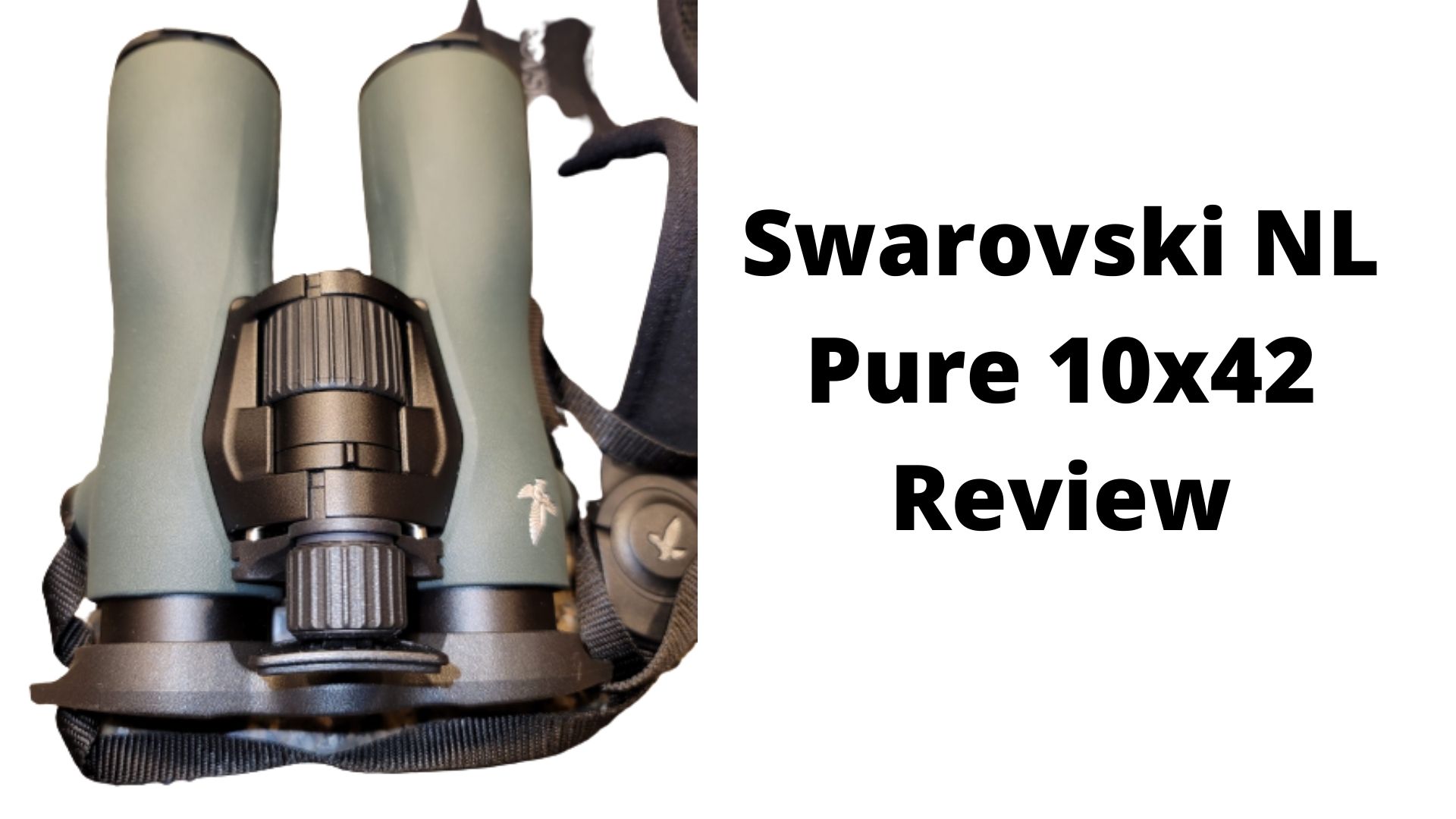 With so many different types of binoculars available, it can be difficult to choose the one that best meets your needs.
To make your search a breeze, we've put together a Swarovski Optik NL Pure 1042 Binocular review to aid you in making an informed decision.
Take a look at the incredible features of Swarovski Optik NL Pure 10×42.
Let's get started…
Swarovski Optik NL Pure 10×42 is a momentum shifter in every way.
Of course, it comes at a cost, but the binocular's unique features make it worthwhile to purchase.
Everything about this binocular is terrific, from the contoured, elongated barrels to the focus wheel's balance, positioning, and buttery action. It's difficult to put into words how you feel when you hold an NL Pure for the first time.
Swarovski Optik NL Pure 10×42- Check Latest Reviews
Swarovski 10x42 NL Pure Binoculars
Portable Size: These Swarovski 10x42 NL Pure Binoculars thus provide unprecedented nature experiences. Keep the...
Large FOV: The large field of view (399 feet at 1000 yards) with almost indiscernible edges allows you to experience...
Detailed Images: SWAROVISION technology with innovative lens coatings provides excellent color rendering with high light...
Swarovski Optik NL Pure 10×42- Detailed Analysis
Build Quality & Construction
The Swarovski 10×42 NL Pure Binoculars are ideal for mid-to long-range applications due to their ultra-wide field of view, long eye relief, and comfortable exit pupil, all housed in a compact magnesium housing.
Its groundbreaking engineering allows the focusing mechanism to fit neatly into a small bridge while maintaining performance and mobility.
NL 10×42 is completely fog proof and waterproof. The iconic Swarovski textured green armor resists impact while also providing a slip-resistant grip.
The Swarovski NL Pure binoculars feature a striking new ergonomic shape to the barrels, an optical system similar to the EL that includes SwaroBright, SwaroDur, and SwaroTop coatings, and a new eyepiece arrangement for an exceptional user experience.
One of the significant improvements in the new Swarovski NL pure binoculars is the Forehead rest. This little extra is a boon for a person wearing glasses. The binoculars are relatively heavy but the shaking almost completely disappeared with the FRP (Forehead Rest).
Once set at the proper distance you will no longer be pushing the binos against your glasses and having to clean your glasses. It allows one to one-handed raise the binos to your eyes and get on your subject instantly.
Its focusing system is housed within the lightweight and durable magnesium binocular body, unique among birding binoculars.
Optical Performance
Nothing beats the Swarovski Optik NL Pure 10×42 binoculars in terms of optical performance. This premium optic effectively renders the edges nearly imperceptible thanks to its ultra-wide field of view of 399 feet at 1000 yards.
Swarovski's victor ludorum SWAROVISION technology adds plushy color fidelity to the visuals, making your subjects appear more vivid.
These binoculars also have a highly reflective SWAROBRIGHT mirror prism coating, an anti-reflection SWAROTOP lens coating, and a scratch-resistant SWARODUR lens coating.
These coatings help maintain the proper neatness of binoculars, which are actually needed. The HD Optical System in these binoculars virtually eliminates chromatic aberrations to improve color fidelity and brightness.
The ultra-wide 70° apparent angle of view significantly reduces the occurrence of a distracting handshake while providing a spectacular view of the scene in front of you—providing an engrossing and near-panoramic observational experience that requires minimal head movement to see things around.
Pricing & Value
These binoculars, without a doubt, come at a price. Swarovski NL 10×42, on the other hand, is a worthwhile purchase due to the features and quality it provides. The wonderful features that NL 10×42 offers justify the price and make it an excellent gear for outdoor adventure enthusiasts. In the box, you get the following items:
A carrying case to make it easier to transport and keep it safe.

A cleaning kit for cleaning the armor and its appearance that helps in increasing its longevity.

Objective lens covers keep the lenses safe when not in use.

A rotating strap for simple operation.

An ocular rain guard.

A strap loop connector.
Features:
The large field of view (399 feet at 1000 yards) with almost indiscernible edges allows you to experience nature as never before.
Swarovision lenses in a rubber-armored magnesium body designed, ergonomic tube design for long hours of viewing
6.6′ close focus.
18mm eye relief
30 oz weight
Light transmission is 91%.
Field flattener lenses deliver an almost flat, completely distortion-free image – right up to the edges
Magnesium alloy housing provides maximum ruggedness and stability in a lightweight and compact design.
Fogproof, waterproof, and submersible to 13 feet (4 meters).
Twin-bridge design ensures torsion-free performance, permanent axes parallelism, and secure one-handed operation.
The oversized, grooved center focus dial allows for easy and precise focusing even with gloves on.
Swarovski Optik NL Pure 10×42 Binocular- Specifications
| | |
| --- | --- |
| Objective Lens Dia | 42mm |
| Magnification: | 10X |
| Field of View: | 399 ft @1000 yds. |
| Exit Pupil: | 4.2 mm |
| Eye Relief: | 18 mm |
| Dimensions: | 6.2 x 5.1 x 2.8 in. |
| IPD Min | 56 mm |
| IPD Max | 74 mm |
| Close Focus: | 6.6 ft. |
| Weight (oz): | 30 oz./1.84 lbs |
| Waterproofing | Waterproof/Nitrogen Purged |
| Prism Material | Phase-coated BaK-4 |
| Lens Coatings | Fully Multi-coated |
| Armoring | Rubber |
| Eye Cups | Twist-up with Detents |
| Prism type | Roof |
Warranty
The Swarovski Optic NL Pure 10×42 binoculars come with a 10-year manufacturer warranty.
Swarvovski NL Pure 8x Vs 10X
Ques: In the market for 8×42 or 10×42 NL Pure and I can't decide between the two For hunting. Which one Should I choose?
Answer: For a better low light performance i.e at Dusk or Dawn or even depending on how old your eyes are good of shape they're in 8x would be better. 8x has bigger fov and better light transmission too. However for small games 10x would be much better.
Faq:
What's the Cheapest Option to be able to take Pictures through NL Pure Binoculars?
Swarovski has various mounts that enable smartphones to be used on scopes and Binos. Most are specific to a phone model and you buy the adapter for your Bino's – this looks like a universal model so it's a case of seeing if it's compatible with your phone and Binos. 3rd party items may be available too
What does NL stand for on Swarovski binoculars?
So here is the answer, NL stands for Nature Lover.
Let's take a look at the pros and cons of the NL 10×42 Binoculars…
Pros:
There is no denial of the fact that the features and quality Swarovski Optik NL Pure 10×42 offer are truly unbeatable. Some advantages of using this binocular include:
Solid, stylish, and convenient casing.

     

Excellent coatings a very broad field of view.

       

A high transmission level.

             

Exceptional color rendering ability

   

Sharp images throughout the entire field of view.

               

Sensational astigmatism correction.

Minor chromatic aberration.

       

Very low distortion with excellent control over the rolling-ball effect.

     

Low coma on the periphery of the field of view.
Cons:
No cons as such; the price could be one, especially if you have a budget constraint.
You might find it hard to believe but you will hardly face any trouble using this thoughtfully designed binocular.
Is Swarovski Optik NL Pure 10×42 Binocular Worth The Money?
So that's it for the Swarovski Optik NL Pure 10×42. All in all, it's an excellent piece of equipment for outdoor adventurers, particularly those who enjoy bird-watching. There is no better choice for long-distance observation binoculars than the NL 10×42. Its ergonomically designed body will capture your attention at the first glance.
Undoubtedly, Swarovski products are sturdy and durable; however, the brand offers a lifetime warranty on its products purchased from authorized Swarovski retailers. The warranty covers manufacturing and material defects, so you won't have to second-guess the choice.
Check More Swarovski Binocular reviews here: Swarovski El 10×42 Review
More Reviews: Nikon Monarch HG 8×42 & 10×42 Review
Last update on 2023-01-08